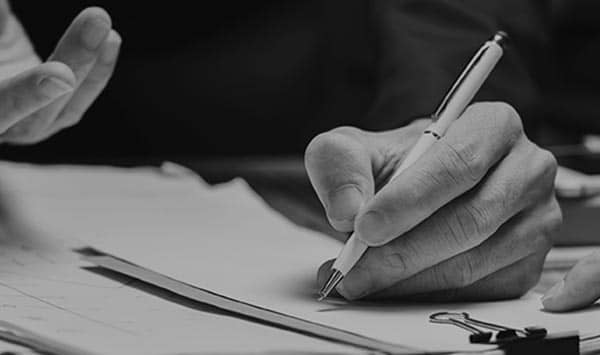 "View Only" Bank Account Access
Most accounting institutions recommend that businesses pay invoices and receive payments directly through their banks but your accountant cannot set up this view only bank account access. Accountants and bookkeepers are responsible for recording, organizing, and analyzing your business transactions through software.
Giving your outsourced accountant full-access to your bank account, however, can bring about some risks for your business.
View only bank account access is one of the best controls you can use to make sure that your small business bookkeeper has access to your bank statements without having the power to perform unauthorized transactions.
For some banks, limiting your accountant's access can be a tricky process. So, our team of experienced small business accountants have compiled a list of instructions for how you can provide money manager access to your accountant:


Instructions for View Only Bank Account Access
Bank of America
You can grant customers access to your Bank of America account by upgrading your online banking account to include Account Management. Using this add-on, you can create an individual account access level and allow a small business accountant to view and manage accounts for your different businesses.
Pro Tip: The Account Management feature of Bank of America also allows you to integrate QuickBooks to your account. By integrating, you can synchronize transactions between your bank and your QuickBooks account in real-time!
Capital One
When working with Capital One as your bank, you will need to use their Treasury Management feature to limit your accountant's viewing access. With this feature, you can adjust the access settings of your authorized users.
American Express
To permit a secondary user to view your American Express business account, you need to set up their account with Amex's Account Manager feature. With this functionality, you can provide your bookkeeper a Limited Access to your bank records. You can modify your user privileges by going to My Account > User Administration and clicking on View/Modify to create view only bank account access. You will then be directed to a view where you can change these settings.
Chase Bank
With Chase, you will need to enroll in their Access & Security Manager to allow a third party to view one or more accounts. You can also create a unique user ID, password, and monitor your account activity with this system. Providing limited access to authorized user will give them access to your statements, deposit, and check images.
BB&T
You will need to enroll in BB&T's Small Business Online program if you wish to give your bookkeeper view only bank account access. To begin providing access to your accountant, open the business services menu of the program, and click Multiple User Access (Subscribe). You can then use this feature to limit the viewing access of up to 25 users per account.
Fidelity Investments
At Fidelity Investments, you can give your bookkeeper access to your accounts with one of four permissions. These permission-levels include Inquiry, Limited, Full, or POA. The Inquiry access will limit privileges to view only bank account access so you accountant can see your balances and tax forms.
PayPal
Only business accounts in PayPal can provide access to additional users. With the same account, you can limit the access of these users using the Accounts & Security section of Paypal. In this section, open "Account Access" then click "Update" besides the "Manage Users" section. After doing this step, you can now change the permissions you grant your authorized users. Read more on their site.
PNC Bank
You can use PNC Bank's Cash Flow Insight service to give your accountant access to your accounts. This feature allows you to create an account for your small business bookkeeper and provide them with the appropriate permissions to view your financial transactions.
Regions Banks
Regions Bank allows you to limit your accountant's permissions by utilizing their "People and Permissions" list. Using this function, you can create an account for your bookkeeper and provide them with permissions that allow them view only bank account access.
SunTrust
SunTrust's Online Cash Manager system offers an extensive set of features. With it, you can set up an account for your bookkeeper that will give them access to your bank statements. You can also limit their access using the same system.
Wells Fargo
The Account Access Manager of Wells Fargo allows you to provide your bookkeeper a view only bank record access. You can set up more than account using this system in case you need more than one person to manage your finances.
Why Accountants Need Access
For bookkeepers, your banking statement is one of the easiest ways they can gather information relating to your income, expenses, and cash flow. Your accountant can then use this data to formulate business plans, perform tax planning, and generate accurate financial reports.
Working with Outsourced Accountants and CFOs
Optimizing your business's accounting software and getting accurate reporting on the inner workings of your business can make a huge difference. We can assist you with software integration, business forecasting, tax planning and more.
Delegating various tasks to the proper departments and individuals can also help you achieve your short-term and long-term goals. This is the part where an excellent CFO advisor comes in. Talk to us about scaling your business.